All teachers having doctoral degree are members of this cell. The cell is constituted with the following objectives:
To develop training programs for teachers and postgraduate students to familiarize them with research integrity, potential pitfalls and how to avoid and address them.
To keep track of grant proposals, research projects and publications.
To keep abreast current good practices of promoting research.
Research Coordinators
: Dr. Shibu Manuel (Science),
: Dr. Jaimol James (Humanities)
Science Research Lab (Supported by DST)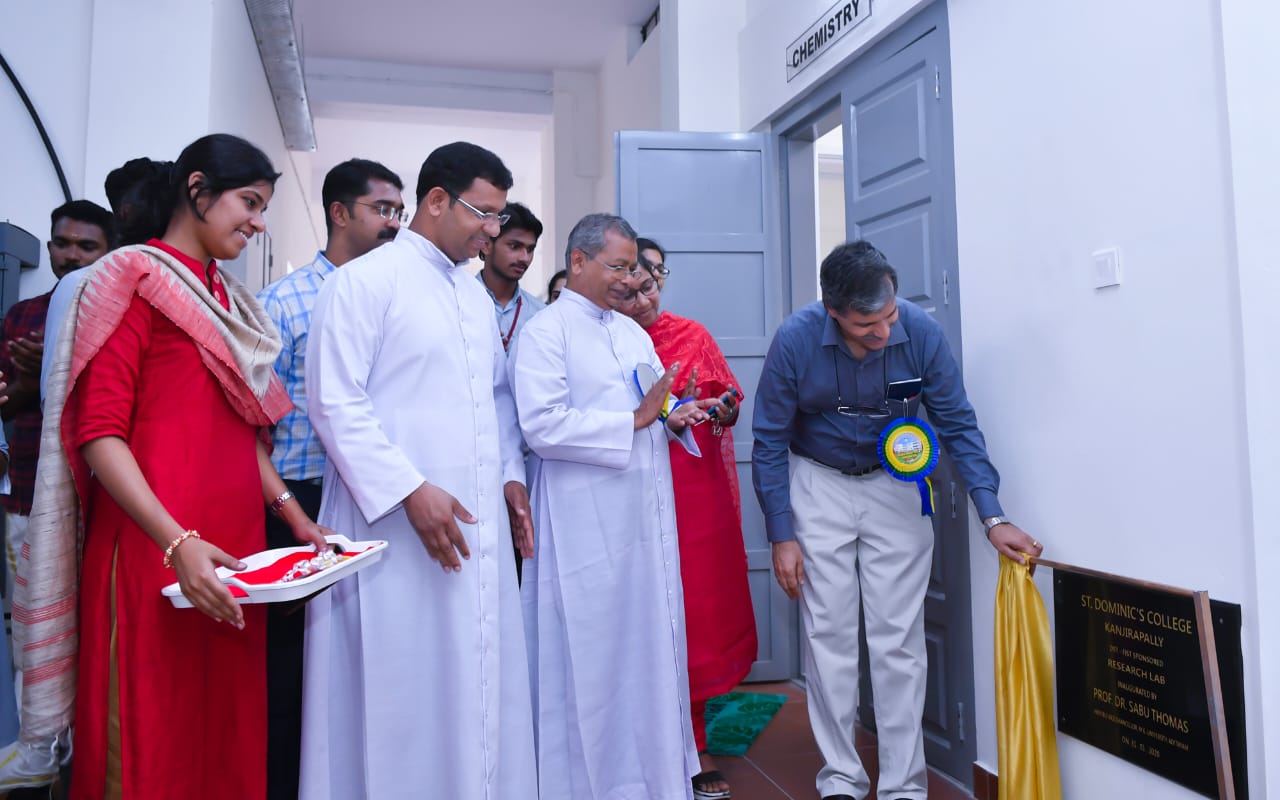 The college has a common science research lab, an integration of research labs of Botany Chemistry and Physics departments. The college is supported by DST since 2018, through the FIST programme. The various equipments in the research lab includes
Binary Gradient HPLC System
Atomic Absorption Spectrophotometer (AAS)
Fourier-transform Infrared Spectroscopy (FTIR)
Trinocular Research Microscope
Probe Sonicator
Planetary Monomill
Universal Testing Machine (UTM)
Bench Top High Speed Centrifuge
Electronic Analytical Balance
Magnetic Stirrer with Hot Plate
Forced Convection Oven
Double Distillation Unit
Fume Hood
Muffle Furnace
Ultrasonic Bath
Over Head Stirrer
BOD incubator
Compound Microscopes
Cooling Centrifuge
Hot Air Oven
LCR Meter
Crystal growth apparatus
Rotary Vacuum pump
MICHELSON Interferometer- (Sodium D' Lines)
Hydrogen Spectra Balmer Series Apparatus
Hall Effect Apparatus
SPSS and MATLAB Softwares