Department of Physical Education
The department of Physical Education in the college has a fascinating history. The department was started in the year 1966. The college is recognized as one of the front -ranking colleges, in the fields ofSports and Games. The college was brought under sports academy scheme in athletics during 2015 by the Kerala State Sports Council and athletes henceforth are pursuing their studies in the college in different programmes.
The department follows the norms, rules and regulations of the M G University and Government of Kerala regarding sports quota admission to the various programmes. It also conducts selection trails among the applicants before the admission.
To impart a healthy competitive spirit among students and to inculcate the habit of team work, house system has been introduced in the college. All students belong to one or the other house on the basis of their subject and will be guided by their respective house captains.The annual inter house tournaments are held in all major games and certificates, trophies and shields are awarded to the winners. An inter-house athletic meet is also organized every year and certificates of merit, medals and trophies are awarded accordingly.
Every year the PTA gives awards to the best athletes of the college. Prof Marykutty Chacko Endowment is also awarded to the outstanding student every year.
Physical education Open course (Theory) to V Semester students.
Giving coaching to students in various games.
Conducting health education classes to 1 st year degree students.
Yoga classes for interested staff and students.
Conduct annual sports meet and inter house tournaments.
Monitoring the overall development of the students and supervising their studies, behavior, discipline and punctuality in the college campus.
Conducting summer camps for athletics & Weight Lifting
Selected players should undergo coaching camp and practice matches before participating in the inter collegiate, university, state level and district level.
Preparing budget for each game for practice and tournament.
Preparing schedule for the students participating in the competition.
Preparing vouchers, bills, eligibility porforma, admission list etc.
Informing the students regarding the selection trials through public announcement system.
Providing sports kits, sports goods and sports wears for their practice and tournaments.
Awarding sports scholarship to the outstanding sportsmen & women.
Extension centre for giving coaching to physical efficiency test for various jobs (students & public)
The infrastructure facilities available with the department are:
Store and sports room
400mts 8-lane track
Volleyball court
Basketball court with concrete surface
Football court
Shuttle badminton court -2(Indoor)
Handball court
Cricket pitch- Turf Wicket
Longjump pit-2 ( One pit with synthetic runway)
Ball badminton court
Gymnasium
Wrestling mats
Weight Training set
Table Tennis board
Free Hostel Facility
Free hostel facility and Mess to outstanding athletes and players.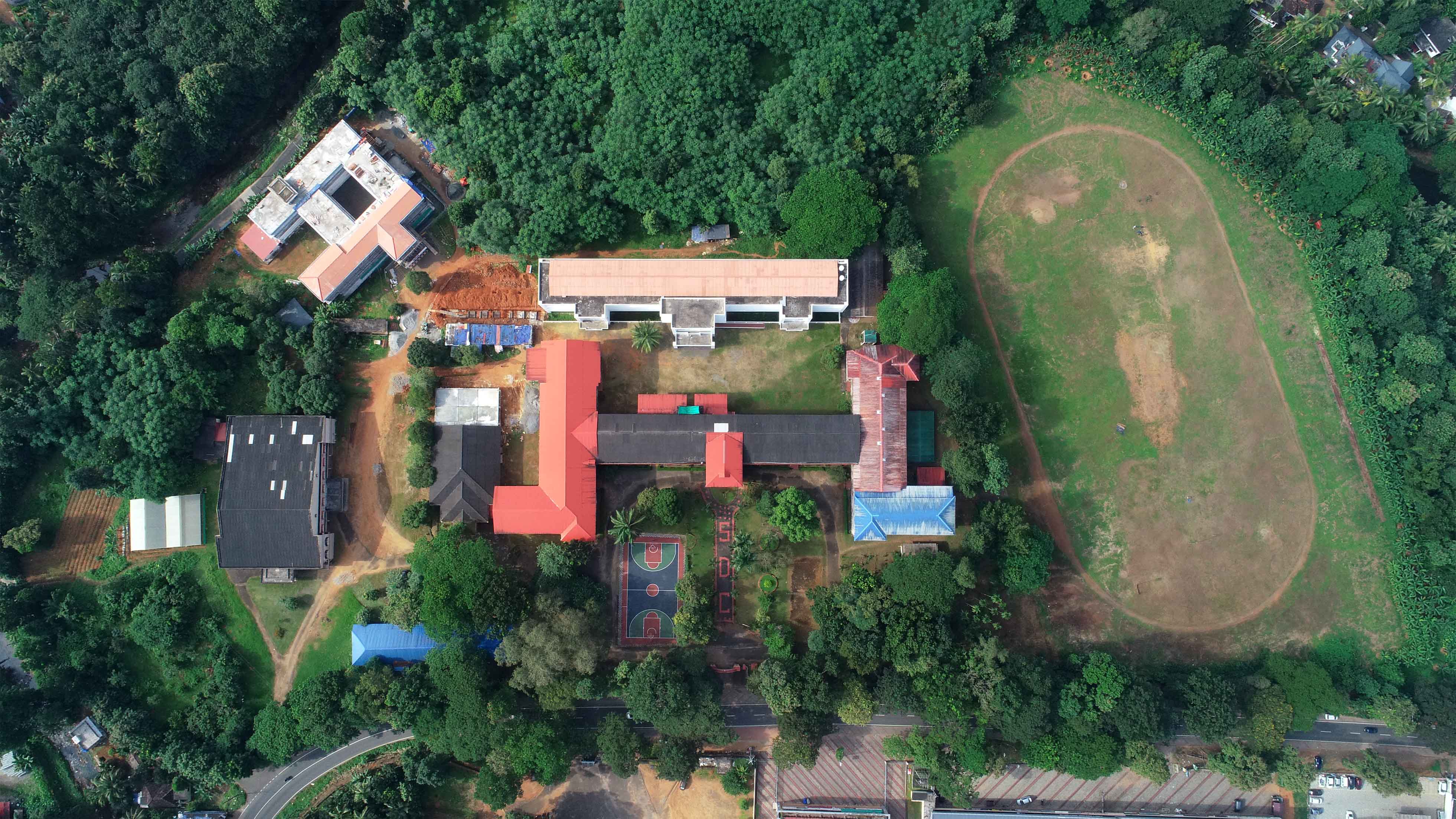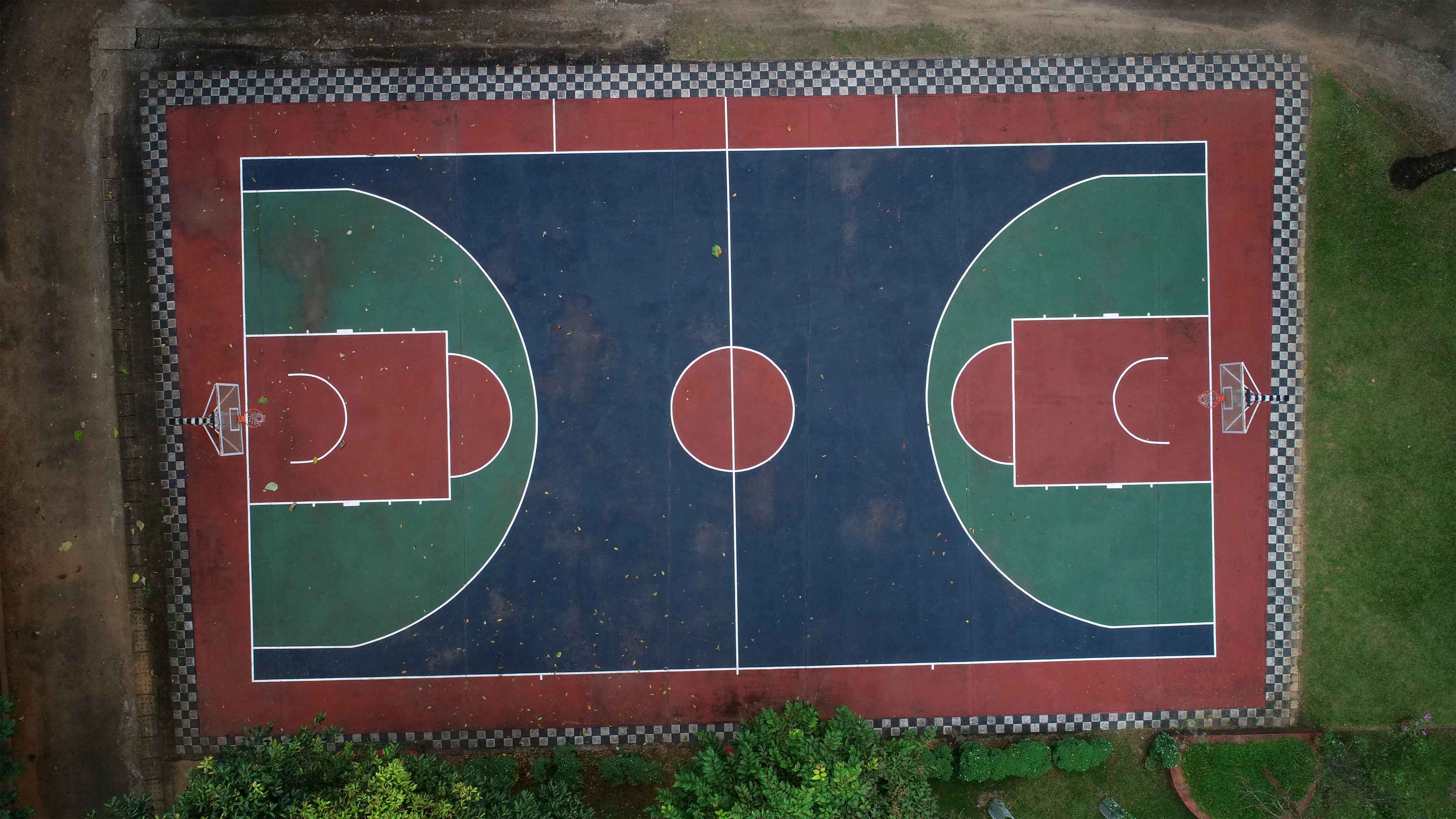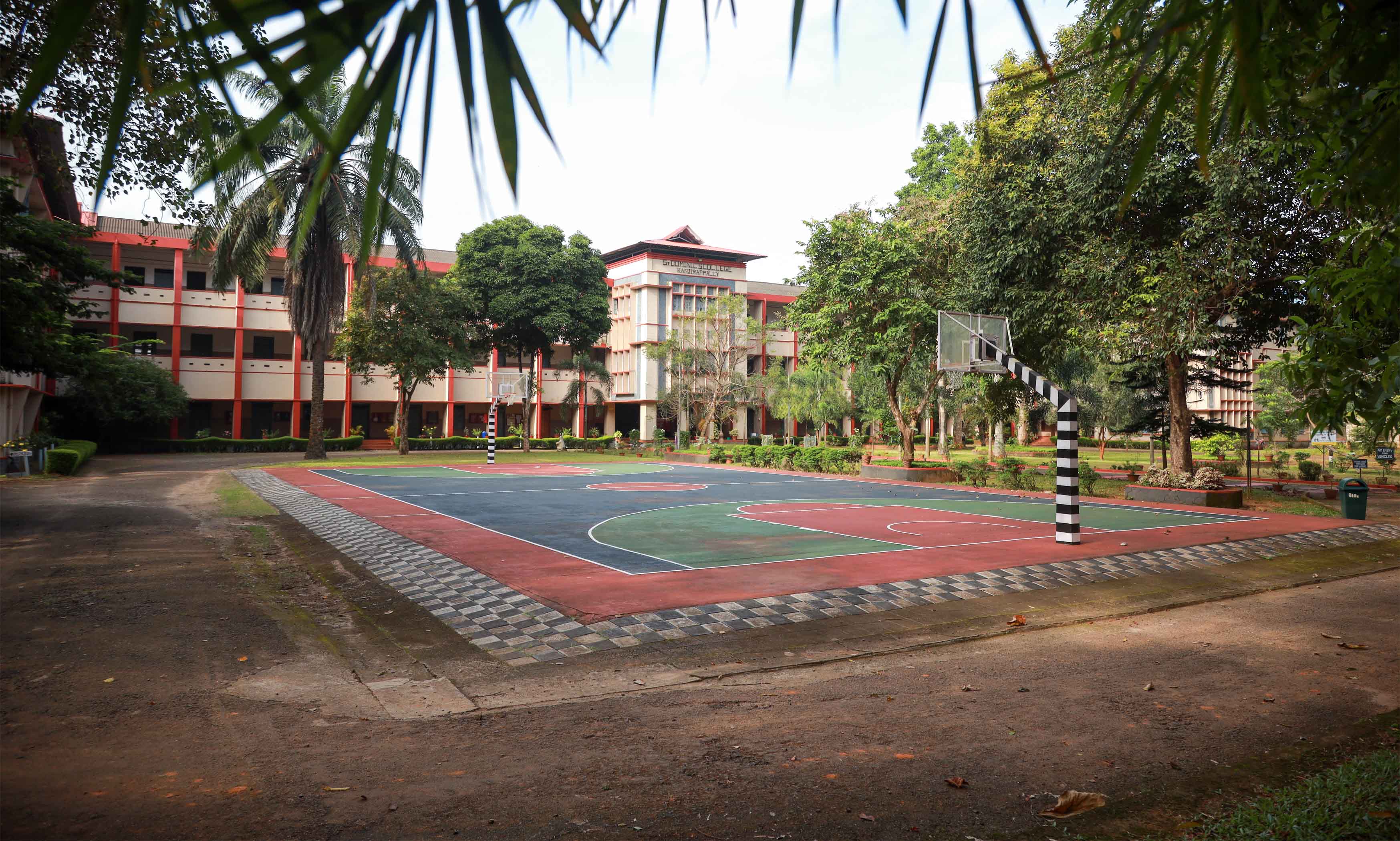 | Name | Description |
| --- | --- |
| Manojlal K J | Olympics 2000 |
| Joji Mathew | S A A F Games1995 |
| Prakash E G | Indian Universities cross country team 1989 |
| Primesh P S | World Junior Athletic meet 2001 |
| Primesh P S | Afro- Asian Games 2002 |
| Saji P S | World Junior Athletic meet 2001 |
| Libin Jacob | Asian Classic Power Lifting 2017 |
Placement Records
| Name | Description |
| --- | --- |
| Manoj Lal | Olympian, Indian Railways, Eranakulam |
| Roy K. Mani | Customs and Central Excise, Chenni |
| Bobby K. Mani | Associate Professor in Physical Education, Marian College Kuttikanam. |
| Praveen Thariyan | Assistant Professor in Physical Education, S.D. College Kanjirapally |
| Joji Mathew | Doctor, U.K |
| Primesh P.S | LIC, Kottarakara |
| Saji P.S | C.I, CRPF Delhi |
| Jyothi K. | S.I, CRPF Delhi |
| Rajesh Babu | S.I, CRPF Delhi |
| Gijo George | Assistant Professor in Physical Education, Pavanathma College Murikkassery |
| Maju Manuel | Teacher in Physical Education, St George HSS Kattapana |
| Bennymon C S | Teacher in Physical Education, Gracey Memorial School Parathodu |
| Sudheesh K M | Athletics Coach, BRC Kanjirapally |
| Baiju Joseph | Athletics Coach, Kerala Sports Council |
| Janeesh P. Haridas | MEG Hyderabad |
| Bipin P. Bhasi | MEG Bangalore |
| Janeesh P. Haridas | Clerk, Kerala Forest Service |
| Janeesh P. Haridas | General Duty, Indian Army |
| Pramod Kumar C.R | MEG Hyderabad |
| Ajesh Mathew | Kerala Police |
| Daneesh Steaphan | Indian Railways-Pune |
| Pramod Kumar C.R | Indian Army |
| Pramod Kumar C.R | Teacher in Physical Education, St Epherm's School Chirakkadavu |
| Jortin Mathew | Teacher in Physical Education, JJ Murphy Yendayar |
| Pramod Kumar C.R | Teacher in Physical Education, St Epherm's School Chirakkadavu |
| Nissam N S | Kerala Police |